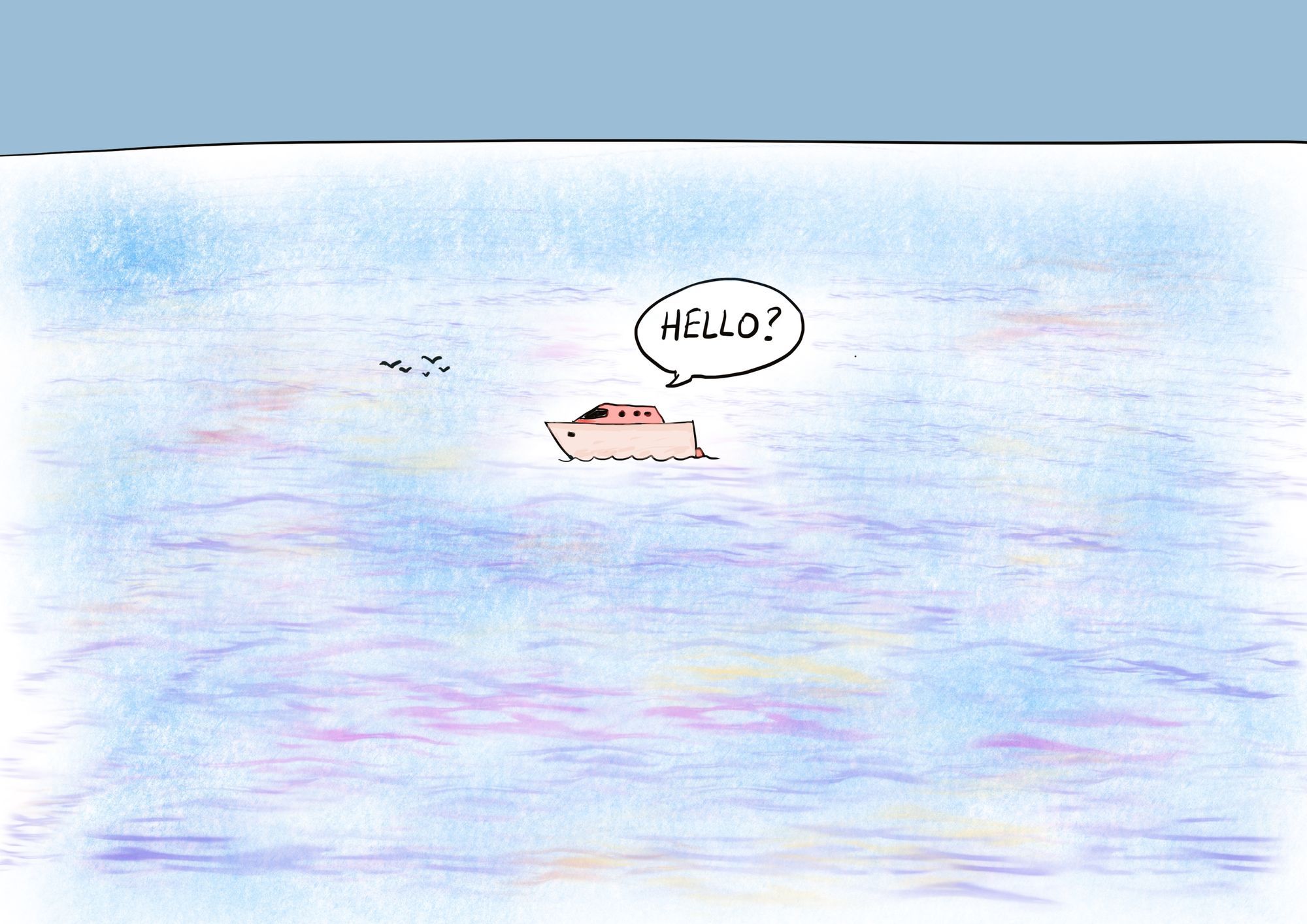 I was aboard a ship in Europe, which is not typically my favorite way to spend time, but this particular voyage was an exception as it was for my friend's pre-wedding celebration. We were enjoying ourselves while admiring the stunning French Riviera. It wasn't a long sea expedition or a formal cruise, just a leisurely sail along the coastline.
I approached the captain to offer him a drink, but he declined, appearing calm and serious at the moment. Despite the fact that it was just a middle-sized yacht full of half-drunk lads, he wasn't in a lighthearted mood. To show him the irony of this realization I asked with almost military seriousness:
"What's our destination, Captain?"
"Port Vauban Antibes, sir. Arrival time: 16:27", - he fired back instantly.
Turned out, our little hang-out was indeed a journey from Monaco to Antibes, a little French town on the coast with the most wonderful European farmers market you could think of.
This also made me realize that every captain who sails a ship always knows their next destination, especially for commercial ships, which are always making their way towards the next port.
The water around them may seem vast and never-ending, and the waves may change from calm to turbulent, but the ship and crew are always ready for any challenge. What they are not prepared for - is the lack of destination.
This realization struck me, and I thought that the same analogy could be applied to a company, especially Techery, our software development consultancy. For years, we were a solid ship with a talented crew aimlessly wandering around on open water, stumbling upon unexpected ports emerging from the night fog. However, in recent years, we began to notice a pattern in the ports we visited, as they all came from the same industry: Direct Sales.
We have unique knowledge of this niche and can provide valuable services to any company in this vertical. The industry is "criminally" underserved, and we intend to change that starting in 2023.
We will laser-focus our efforts on helping Direct Sales companies. We plan to become a dominant technology force for this industry and be the go-to place for:
niche software consulting
Exigo migration
mobile-first innovations and digital community platforms (such as "Treel")
Our aim is to help more companies take the leap into the future through modernization and innovation by:
assessing their legacy (clarification)
upgrading their infrastructure and customer-facing models (modernization)
creating new digital products and revenue streams (innovation)
A few days ago after a workout session, a phrase poped-up in my mind: "Get ready for more". I called Serge (one of the Techery partners) to tell him about it. He absolitely loved it.
"It's exactly the message we've been looking for!", - he said in excitement.
Techery is setting aggressive goals for itself, including becoming a household name for the Direct Sales industry, and helping our clients achieve more, including:
more predictability
more customers
and more freedom to focus on strategy rather than micromanagement
Last year I thought we were selling peace of mind. But peace of mind really only covers one aspect of what we bring to the table. Being able to focus on your core competency and enjoy predictable results is what Techery really offers.
So get ready for more, Direct Sales! (including more of our content on innovative ideas, MLM industry problems and solutions).
Cheers,
Alex PSH